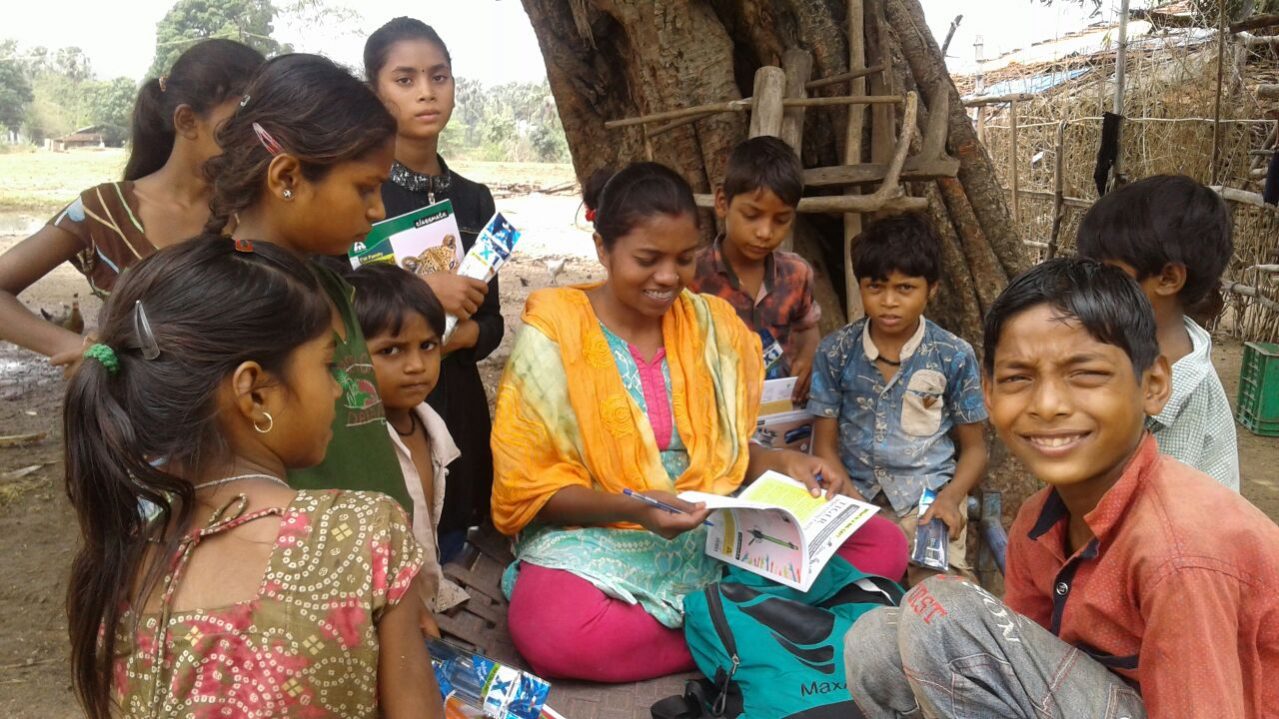 A few weeks after schools reopened for the new semester, our village coordinator Anju Singh visited the local school to check if everybody there was studying. She checked every student's results, including who passed and who failed the previous class, and made a list of what she noticed. She observed some of the pupils were missing school in this new semester so she spoke to the teachers and higher authorities about her findings, and asked about the process of enrolling the dropout children back to school. Anju then found the children, by visiting their homes and having a conversation with them and their parents.
Various reasons hinder children continuing with their basic schooling. Some children are simply not interested in studying so they miss school and tuition teaching, as they would rather go playing instead. In these cases, generally the children are not encouraged in their home environment to pursuit studies. In other cases, some children are helping their parents in the field or with household chores, hence don't attend school or tuition classes.
When meeting the children and their parents in their homes, Anju encouraged them to continue with their studies. Consequently, Anju managed to convince 15 children to go back to school. Whilst most of them were put back into the classes they were supposed to proceed into, that is 2nd, 4th and 6th standards, some of the kids had to be readmitted into 1st because they did not know even the basics, despite their age of six or seven years.  In India, children start the school in the age of five.
Every school evening Anju is teaching the re-enrolled first graders the basic reading and writing skills: numbers, letters and words. She gathers the group at her home to study for one hour and at this stage, the children pretty much seem to be enjoying their new routine.