Yoga for the Next Generation 
Monday, February 18,  2019
Hadiyabad, Bihar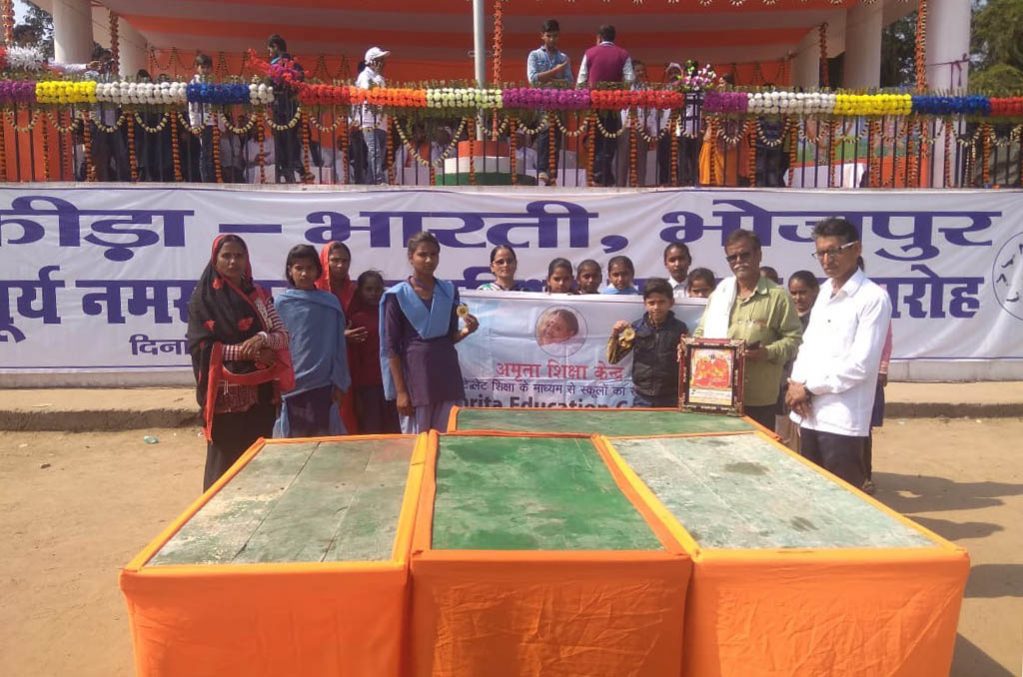 Yesterday, over 20 children of Hadiyabad and Ratanpur participated in the 'Surya Namaskar cum Pratibha Samman' program, a huge yoga event organized by Krida Bharati, the sports promoting wing of Rashtriya Swayamsevak Sangh in Ara, Bihar.
About 15,000 school children came from 25 nearby villages to celebrate and practice yoga together. Amrita SeRVe village coordinators Nand Kishor and Urmila Devi, along with Amrita CREATE tuition teacher Surendra Mishra, coordinated the trip to Ara.
During the event, most of the participants performed Surya Namaskar for the first time. However, the children of Amrita SeRVe villages in Bihar were familiar with the asanas as a result of two years of diligent practice under the able guidance of Amrita SeRVe yoga instructors Urmila and Nand Kishor.
Many dignitaries present spoke about the health benefits of the ancient practice of yoga, exhorting everyone to practice it daily. "Surya Namaskar is a complete exercise for the whole body," said Raj Chaudhary, National General Secretary of Krida Bharati.